AMERICAN INSPIRED BBQ SMOKEHOUSE
In the heart of Stockton Heath
A DESTINATION
Serving classic American style burgers, ribs, wings and meats with an eclectic mix of cocktails and beers providing a great place to come with friends and family. The smell of freshly smoked meats and wood fired grills creates a restaurant with tons of character that doesn't disappoint on your dining experience.
Eat Together
In-house smoked meats form the basis of our menu, expertly cooked to ensure a delicious meal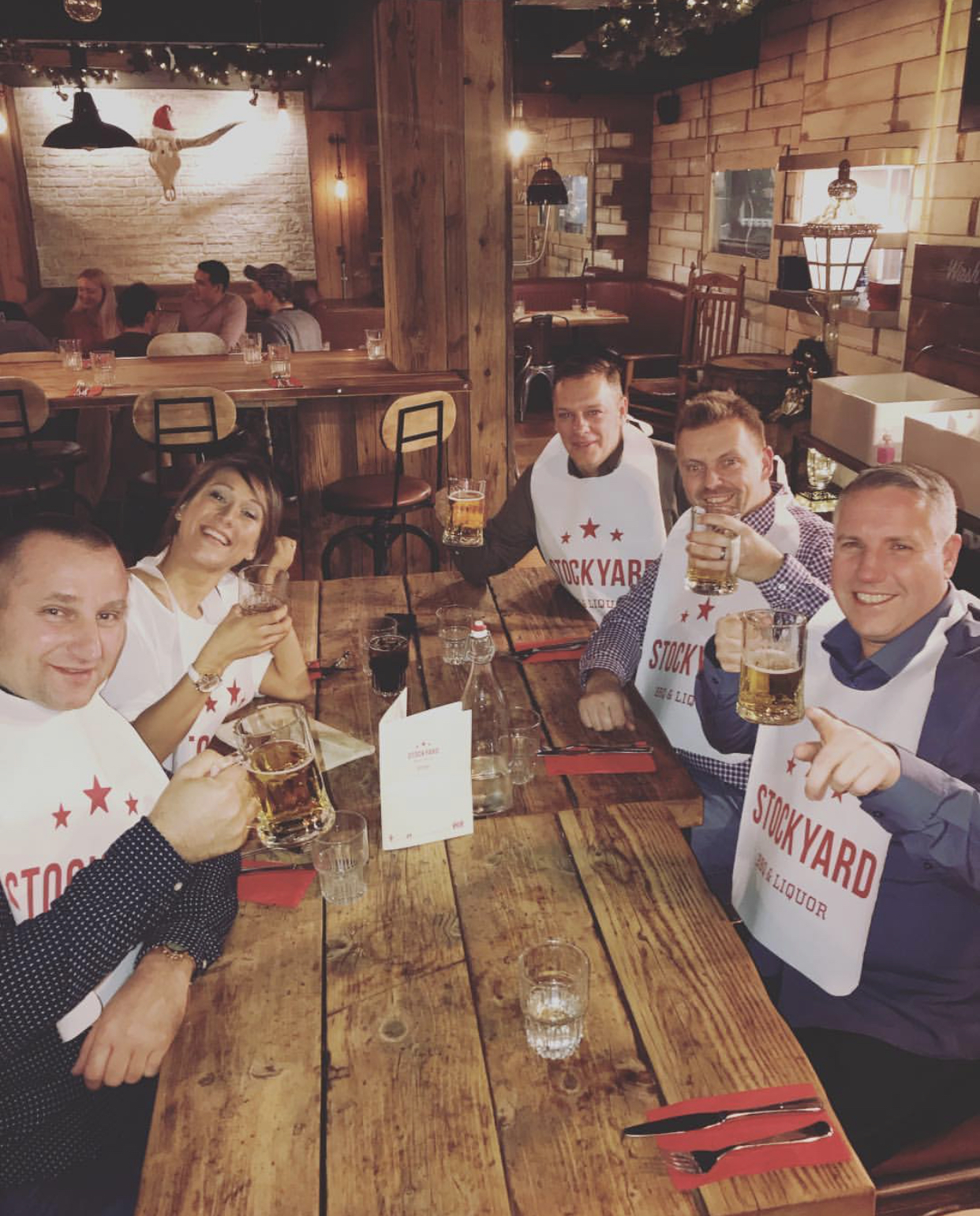 Stockyard has a highly trained and passionate team, providing great customer service from the front of house and talented chefs ensuring the food we serve is always to our high standards.
All of our meats are smoked daily, to give the best quality. When they're out, they're out…. until tomorrow! All of our bbq meats are covered in our signature dry rub and smoked low and slow in our in-house smoker. The smoked meats come with a pink smoke ring, a prized attribute to many smokey barbecue meats and indicates the item was smoked for along period of time.
Our bartenders are experienced and full of knowledge in a wide array of traditional and modern American style cocktails. Using the finest ingredients and an extensive range of spirits we are able to create the perfect cocktail for you.
We take great pride in creating a seasonal cocktail of the month which are developed in house and range from twists on classic cocktails to original ideas that are sure to excite the palate and compliment the seasons. To maintain perfect cocktails we train all our bartenders in house, guaranteeing our high standards our met each and every time.
To compliment our cocktails menu we also have a range of draught and bottled beers and ciders, all hand selected to partner our meals.